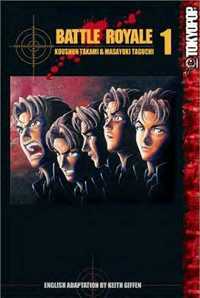 The T.V. show called "The Program" takes a random grade 9 class for participants in the game. The rules are to be the only one left within 3 days on beginning, they each get there own weapon to start out with, if there is more than one person alive after three days they all die, and they have to remain on an island.
Ad blocker interference detected!
Wikia is a free-to-use site that makes money from advertising. We have a modified experience for viewers using ad blockers

Wikia is not accessible if you've made further modifications. Remove the custom ad blocker rule(s) and the page will load as expected.